CHP is accepting children's clothing, toys, equipment, furnishings, games and more for the annual Children's Attic sale consignment sale, May 18-19.
This annual tent sale takes place at 444 Stockbridge Road, Great Barrington.
To help with the event, CHP is also seeking dozens of volunteers to assist with organizing and pricing consignment items, in the weeks leading up and on the day of the sale. Volunteers shop at a special preview sale on Friday, May 17, 5:30-7 p.m.
The public sale takes place Saturday, May 18, 9 a.m.-2 p.m., and Sunday, May 19, 9 a.m.-noon.
Also, on Saturday, May 18, Salisbury Bank offers a free "Community Shred Day" from noon-3 p.m.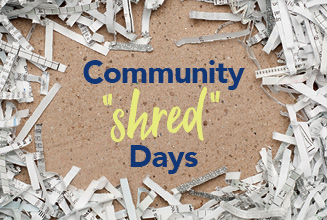 For information on consignment and volunteering, contact CHP Family Services, (413) 528-0457, or email mfeuer@chpberkshires.org, or kmcsheffrey@chpberkshires.org.
The annual Children's Attic consignment sale, in which sellers split the proceeds with CHP, raises funds for Family Services programs in Great Barrington.