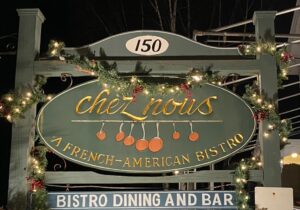 In a region rich with nonprofit organizations, generosity is delivered in creative and delicious ways.
For Rachel Portnoy and Franck Tessier, a culinary couple and owners of Chez Nous Bistro in Lee, weekly Community Dinners during winter are their way of contributing. On winter Wednesdays, they translate their expertise of preparing delicious food in their charming restaurant into philanthropy by contributing their dinner profits to local non-profit organizations. On Jan. 22, almost 80 people turned out for a lovely evening in support of CHP. Diners enjoyed such specials as home-made pate, braised duck and scrumptious white bean cassoulet.

"CHP is one of the organizations that we have always supported, so it was just natural that we would include CHP in a Wednesday dinner," said Rachel. "We focus these nights on local organizations, and we try to be diverse in our reach, often focusing on local families, and especially those serving kids. CHP is one."
CHP is grateful to Rachel and Franck, and to Chez Nous staff for their generosity and creativity in our community, and for their gift to CHP.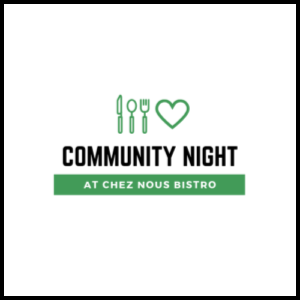 If you have a creative way of giving back, we'd love to hear about it.
Contact Betsy Strickler, Chief Communications Officer, at bstrickler@CHPBerkshires.org