Stoepker, Jeremy, MD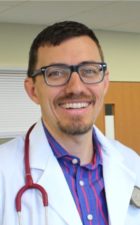 Clinician Name:
Stoepker, Jeremy, MD
Description:
Dr. Jeremy Stoepker graduated from Georgetown University School of Medicine in Washington, DC, then did his residency training at Columbia Presbyterian in New York City. He received an award in "Patient Centered Care" and was also ranked one of New York City's top doctors for LGBTQ health.  His interests/strengths are in LGBTQ health, Alternative/Complementary medicine, and holistic care of individuals and whole families.