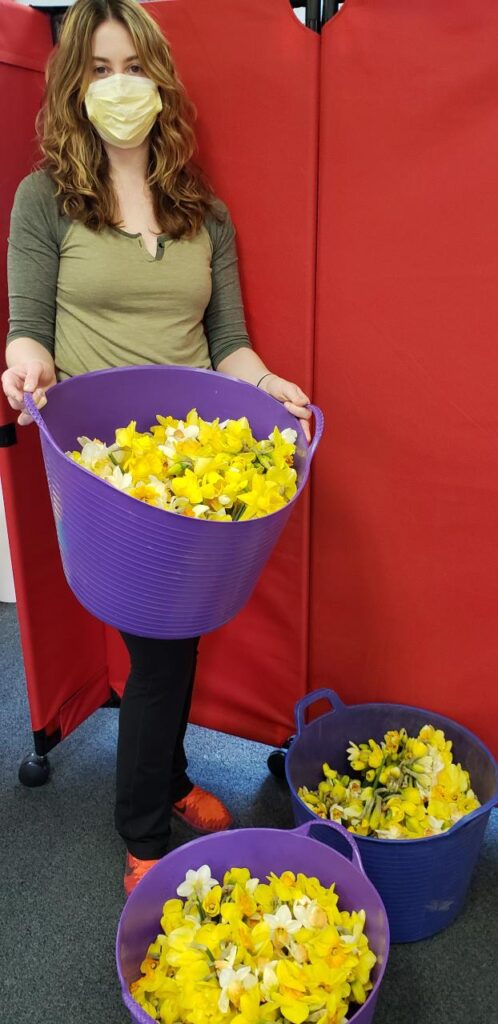 Dear Friends,
These last few months have upended our lives dramatically. Many of us have experienced direct impacts of COVID-19: job loss, illness, financial trouble, and food and housing insecurity. This crisis tests us, our families, friends and neighbors.
Yet despite this shadow of isolation, frustration and anxiety, we at CHP have experienced unparalleled generosity and commitment from our staff and our community.
When it became clear that CHP needed to dramatically change how we provide care for patients in order to protect staff and patients from virus risk, our 240-member staff kicked into high gear, adapting our 10 practice sites to a new reality. From telemedicine to parking lot tents for patient care – and dozens of other operational changes large and small – our staff demonstrated true commitment to our mission, to our community and to each other. Under ordinary circumstances and with some notice, such a transformation would likely have taken months of planning and execution. Our staff altered how we provide care in just two short weeks.
Our Family Services team is experiencing incredible generosity to help them serve clients: fresh lettuce from the Berkshire County House of Corrections' garden, grocery gift cards from both Southern Berkshire Chamber of Commerce and teachers from Monument Mountain High School, masks from Harney & Sons Tea, PPE from Berkshires Money Management, financial donations from Rotary and private individuals, food from Berkshire Bounty and Berkshire Grown, hand sanitizer from Berkshire Mountain Distillery, and even daffodils from Naumkeag to brighten the day of food pantry patrons.
If there is a silver lining from this unforgiving virus, it is the selfless spirit of support and generosity of community. It's my hope that we carry this spirit forward into life after COVID-19.
With best wishes and thanks,

Lia Spiliotes, CEO