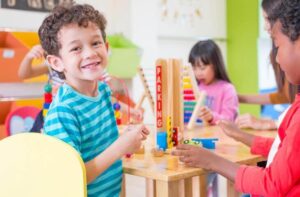 CHP Family Services Center in Great Barrington is our home base for a wide range of support to families in our South Berkshire community. Our dedicated staff creates safe, fun and welcoming opportunities for all families with children under the age of 5 and for parents who are expecting.
We offer bilingual parent education, open playgroups for parents and children, breastfeeding support, referral services, a lending library and children's clothing exchange. We are a hub of activity and a knowledge base – stop by or checkout our calendar for more information.
CHP manages the Southern Berkshire region's WIC nutrition program, which provides pregnant and breastfeeding women and their young children with healthy diet education, access to nutritious food and nutrition counseling.
SNAP, Fuel Assistance, the Western Mass Food Bank on the 1st Tuesday of each month, and other community resources are offered through our Great Barrington site as well.
Location: 442 Stockbridge Road  Great Barrington, MA   Phone: 413-528-0457
Center Hours: Monday to Friday   9 am – 4 pm
---
CHP also provides family services from our location in the Mill + Main Dalton CRA site.
Location: 444 Main Street, Dalton, MA   Phone: 413-528-0457 (or 413-429-5786 Wednesdays)
Hours: Every Wednesday, 10 am – 3 pm
Walk-ins are welcome and we can assist you with referrals, use of the children's clothing exchange and our free diaper distribution.  New to Mill + Main – Babybox!
Services requiring appointments include: SNAP application assistance, LIHEAP fuel assistance application help, medical appointments on our Mobile Health Unit and case management.
The Western Mass Mobile Food Bank is held the 4th Wednesday of each month, 11am-noon at this location. Please bring your own bags.
---
Learn more: