By Christopher Sprowl, MD, and Jacqueline Jones, MD
With COVID-19 infections on the rise in many states, and with winter coming, we all need to roll up our sleeves for a flu shot.
COVID-19 and the flu are both respiratory infections, with similar symptoms. Each, if serious, can damage the lungs and pose deadly risks for people with underlying conditions. Each can be spread by an asymptomatic infected person exhaling droplets. None of us can afford to be infected with both viruses.
The difference: there's no vaccine against COVID-19 yet, but there is a vaccine for the flu. The data shows us over and over again that this preventive measure, which is widely available, can prevent flu or diminish its severity, reducing the need for hospitalization.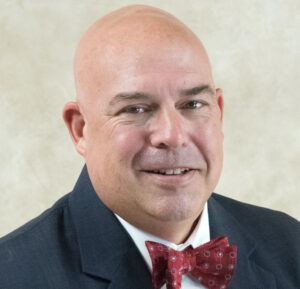 Ignoring a flu shot raises the risk of contracting and spreading the seasonal illness at a time when we are already vulnerable to COVID-19. Just as we wear a mask to prevent spreading COVID-19, we need a flu shot to prevent getting, and spreading the flu; as with COVID-19, it's possible for asymptomatic people to spread the flu.
But getting a flu shot is not just about ourselves. There are vital public health reasons to get a flu shot, especially now.
In the spring, we witnessed the devastation of the coronavirus on many of our hospitals and their front-line health care workers. If we can reduce flu-related hospital admissions, we preserve hospital beds and staff for patients with complications of COVID-19.
Just like wearing a mask, reducing our own flu risk also protects our children, parents, grandparents, friends and co-workers from getting sick, especially those whose health may be frail. It also enables us to care for others who may fall ill, by reducing our own risk of infection when delivering the chicken soup.
Unlike with COVID-19, children are at higher risk of more severe flu illness and complications. And children play a big role in transmission of the flu to others, so children over six months and teens should receive a flu vaccine.
One day, we hope, a COVID vaccine will offer protections from the virus that has affected more than 7.4 million and killed more nearly 210,000, as of October 2020. Public health experts put the death rate from COVID-19 at six times higher than that in a typical flu season: in the U.S., in the 2018-19 flu season, the U.S. counted almost 35.5 million cases of the flu, with 34,200 deaths; the prior year, 45 million fell sick from flu, and 61,000 died.
The flu claims fewer lives because there's a preventive vaccine, it's not as contagious as COVID-19, and for the flu, there is treatment for those in the early stages. In addition, it can be quickly diagnosed in a medical office, providing immediate information about likely contagiousness.
People with compromised health, older people and other high-risk individuals especially need a flu shot. But all of us–from front-line workers to the healthiest among us–can reduce our nation's flu risk, protect our friends and family, and preserve precious hospital resources for the sickest COVID-19 patients.
Flu vaccines are very safe, even during pregnancy and in children over six months old. Made with the dead flu vaccine with no preservatives, the flu shot does not cause the flu virus. If someone gets the flu after getting a shot, chances are he or she was exposed prior to vaccination.
We can hope that the diligence of people wearing masks and social distancing, for COVID-19 prevention, may also protect many of us from getting or spreading the flu this season. But with a sure vaccine available, there's no need to take chances. Let's all play our part this flu season for ourselves, and for public health.
Christopher Sprowl, MD, is interim chief medical officer for Community Health Programs. Jackie Jones, MD, is a pediatrician at CHP Berkshire Pediatrics.