In 2022, CHP is taking a big step forward to reach these neighbors:
We are launching #CHPSmile, a multi-year, $6 million plan to improve
dental care access for thousands of our area residents.
---
Why is CHP expanding its dental services?
A full 20% of our Berkshire neighbors rely on Medicaid (MassHealth) for their dental care. That's 25,000 people. However, only a handful of our region's dental practices are able to accept Medicaid patients. CHP is among these, with our practices in North Adams, Pittsfield, and Great Barrington.
This means thousands of people in the Berkshires face long waits for routine dental care. They wait longer to get help for dental problems. They may wind up in emergency rooms for dental problems that could be handled in a dental office.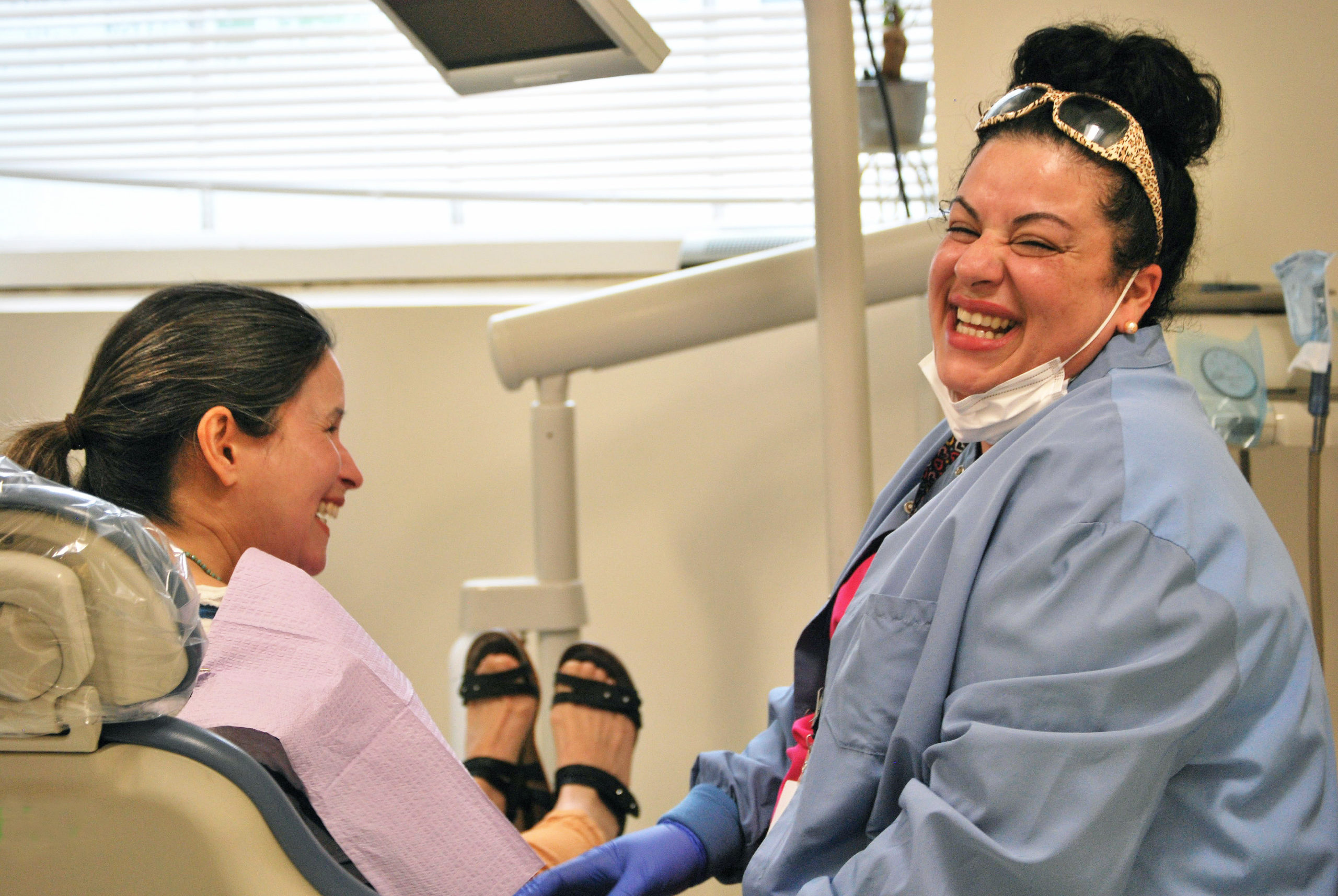 This public health problem is not new, and it's not unique to the Berkshires. Lower-income people around the U.S. face persistent barriers to good dental care. Poor oral health is linked to chronic pain, depression, opioid addiction, low self-esteem, employment challenges, and poor nutrition.
To address this inequity CHP is expanding its existing dental practices in North Adams and Pittsfield in mid-2022. Later this year, CHP will open a brand new family dental center in Adams, and expansion of our Great Barrington dental office will follow.
View 2/5/22 Berkshire Eagle article
How Will CHP Fund This Expansion?
As of Jan. 1, MassHealth increased its reimbursements for dental care provided by community health centers like CHP. This 65% increase is long overdue and will cover many of our operational costs.
CHP is assembling funding from public and private sources to support this expansion over the next several years.
And we are now making our initial outreach to our Berkshire community.
Will You Join the #CHPSmile Project?
Community support will help make routine and urgent dental care possible for thousands of your neighbors, many of whom have not had access to routine oral health care.
As with all the work we do at CHP, support from our neighbors helps us build an even playing field of respect, compassion, and dedication for everyone who needs excellent health care.
As a friend of CHP, you know that we offer a health care home for everyone who chooses us. We care for people of all ages from all walks of life, from babies to grandparents. Our services range from medical and dental care to behavioral health counseling, nutrition services, and family support.
When there are gaps in our region's health care, CHP evaluates, plans, and takes action to level the playing field. Most importantly, when we take bold steps, we do so with you as a partner.
Thank you for your support of #CHPSmile!
Lia Spiliotes, CEO