A Message of Gratitude: Summer 2019
Greetings,
After many busy months deepening the reach of our services, I am grateful to see concrete evidence that we are making a difference.
Within a few short weeks of opening our dental center in North Adams, our waiting list grew so quickly that we are now hiring a second dentist. Not long after adding behavioral health specialists to CHP at medical practices around the county, their schedules are full, and we are exploring how to improve upon this new specialty. After collaborating to bring the Western Mass. Food Bank truck to central Berkshire County, at the Dalton Community Recreation Association (CRA), a new following of food bank customers appeared. We are in the midst of expanding our Family Services outreach in the Dalton area to reach more people in the hill town areas.
"Growing" at CHP involves data, observations, experience and anecdotes from patients and staff about gaps in our region's health safety net. Instead of the "build-it-and-they-will-come" strategy, we try to respond to existing needs, so every day we must listen and learn.
I am grateful for the excellence among our 230 employees, our board and our 32,000 patients in the Berkshire region who entrust us with their care. I am grateful for the community partners and donors who make our growth initiatives possible. These friends and collaborators provide financial support and help us to fill the care gaps not funded by our main revenue sources.
I look forward to the next opportunity to have an impact on even more corners of our Berkshire region.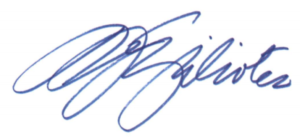 Lia Spiliotes, CEO
Community Health Programs